Covered and uncovered pools
After the initial decision of installing a swimming pool, the next best question to ask yourself is whether you would prefer an indoor or an outdoor swimming pool / covered or an uncovered swimming pool. There are various pros and cons to this debate. During situations like these, it is always necessary to consult with your swimming pool contractor as they will give a thorough reading considering the architecture and the topography of the building. They are likely to offer more resources on this subject, as well. Apart from that, these are some important points to keep in mind.
A few factors to be considered with open pools are:
Accessibility – a core advantage to having an outdoor swimming pool. It is much more convenient and easier to use.
Location – the location of the pool must be kept in mind. Roots of the trees in close proximity of the pool can disrupt the structure in the long run.
Wiring –  for draining, electricity and gas supply should be handled with precaution.
It is necessary for the pool to receive as much sun as possible.
Landscaping near the swimming pool is advised to be carried out with proper caution.
Now that you have considered an open pool and are still open to other ideas, comes the indoor and covered pools.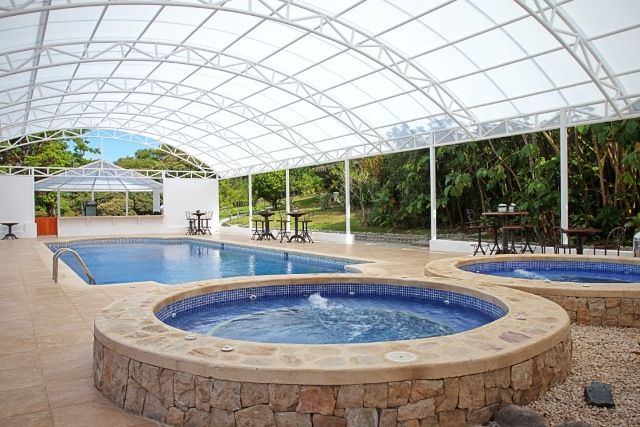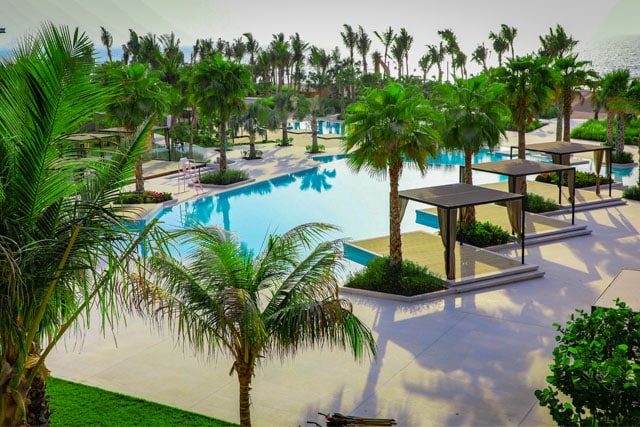 The difference between a covered and an indoor pool is that an indoor pool is surrounded by high walls, whereas, a covered pool could just have a covering over it which is applicable to both indoor and outdoor pools.
Indoor pools have many more unspoken advantages, as compared to outdoor pools.  Some important factors to be considered for an indoor pool are:
An indoor pool gives a lot more privacy and you would be able to use it through all seasons.
It can be customized just to your liking but could be built much smaller in size as compared to an open pool.
The chances of it getting dirty by the wind are less.
It is temperature controlled, so a constant check should be kept with temperature regulation.
Condensation occurs on the walls and roof space.
Ventilation is very important.
Covering your pool is considered to be a basic requirement as it helps with the sunshine and unnecessary debris and evaporation. There are many drawbacks to this as well. This solution may not be perfect for all seasons, especially during monsoons as rain can build up on the covering making it unsafe for individuals to use the pool. Therefore, it is necessary to have pump to clean out the water. Thus, consulting with a professional will help your queries.
Talk to us for installation and maintenance of your pool today.