Swimming Pool Construction
UAE's Leading Pool builders & designers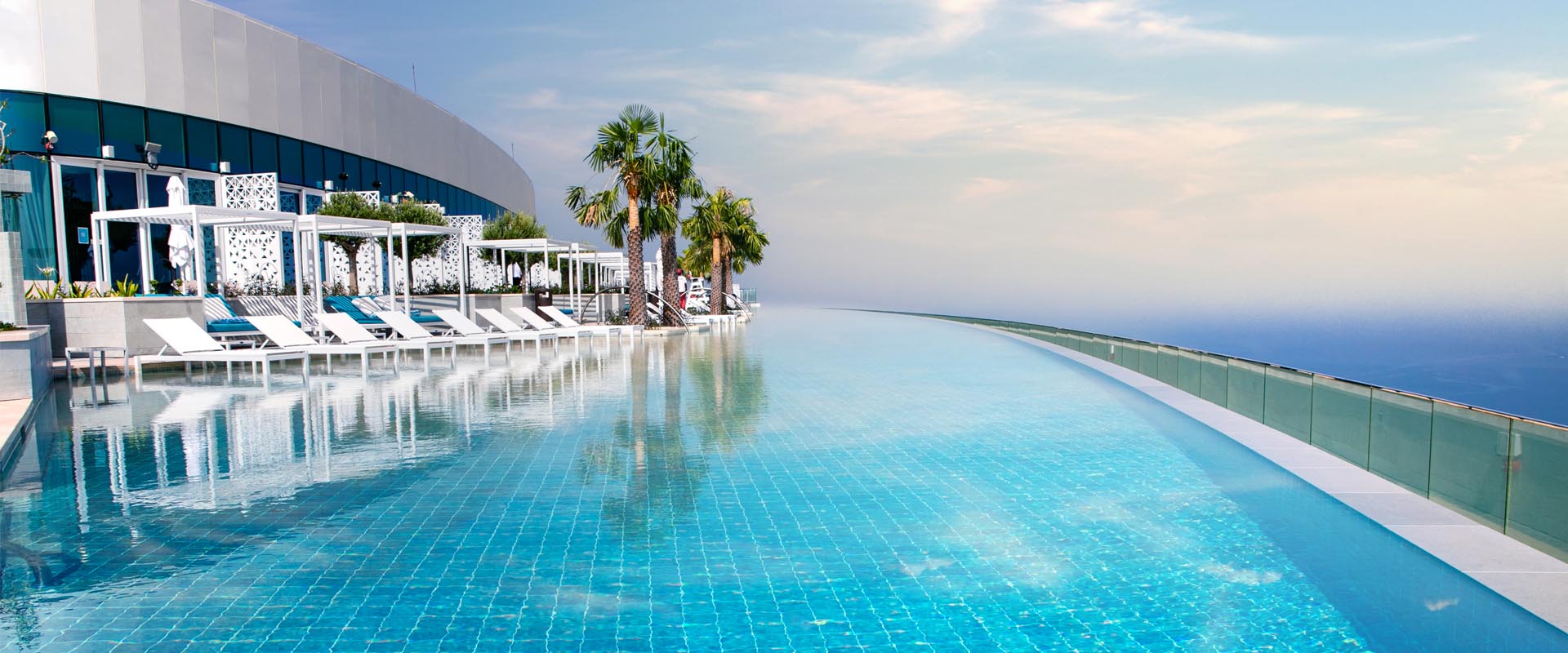 Best Swimming Pool Construction in UAE
At Desert Leisure we understand that tastes and budgets are diverse as our Client's personalities. Whether you are looking to enhance a villa, royal palace or commercial property, our highly skilled specialist team is ready to walk you through the process from Design to completion and maintenance.
We offer completely bespoke solutions for all types of swimming pools and spas helping transform your property into your own personal sanctuary. Starting with a consultation, we assess your property space and desires, and based on your budget will provide a completely tailored solution to suit your needs.
Come to us for your bespoke pool, be it an infinity pool, overflow pool, natural pool, skimmer pool, fiber glass pool, animal pool or any other type of pool you can dare to dream of…
Our services as swimming pool specialist include:
Our Senior Management have collectively clocked over a 100 years' experience in Swimming pool design, construction and maintenance, so contact us now at
+971 4 590 4000 or email us at getstarted@desertleisure.ae
Engage with us for latest update:
Here are some of the Projects we have recently completed.