Soft Landscape specialist in UAE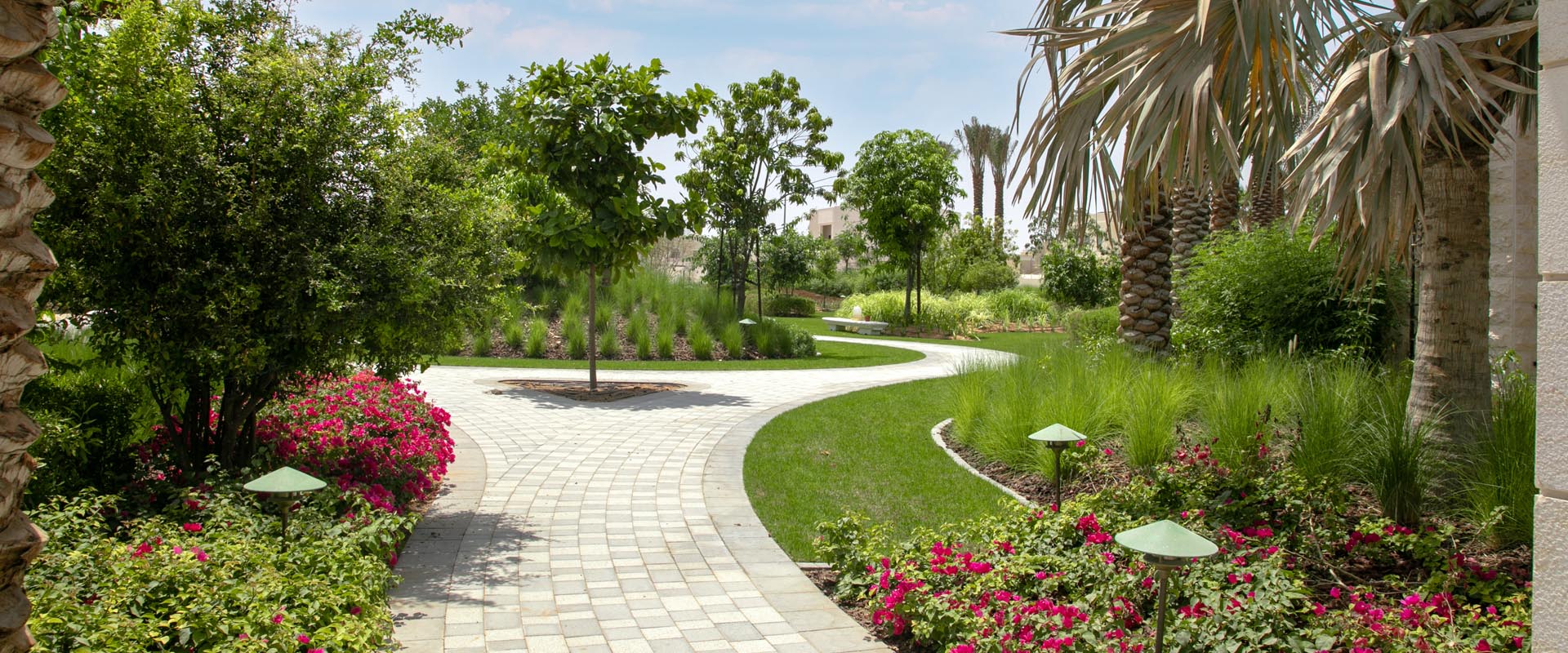 At Desert Leisure, we understand that tastes and budgets are as diverse as our client's personalities. Whether you are looking to enhance a villa, royal palace, or commercial property, our highly skilled specialist team is ready to walk you through the process from design to completion & maintenance.
Supported for plant supply by Wahat Al Sahraa, our Group Nurseries, where they grow a variety of plant species over 1,000,000 sqm of planting area, equipped with state of the art research laboratories where plant propagation is enhanced with the latest technology and knowhow in tissue culture, and tie up with international suppliers to supply plants that are not grown locally at a commercial level.
Anchored by the "Father of Soft Landscaping in United Arab Emirates", Mr. Julian Lee, the Author of "Plants of Arabia", the encyclopedia of the plants of the region.
Our services as soft landscape specialist include:
Our Senior Management have collectively clocked over a 100 years' experience in Swimming pool design, construction and maintenance, so contact us now at
+971 4 590 4000 or email us at getstarted@desertleisure.ae
Engage with us for latest update:
Here are some of the Projects we have recently completed.